How To View your Property's Online Application URL
Applications can be filled out online through a property's online application URL. This way prospects can complete applications on their own time.
To view your properties online application URL, click on the link "In Progress" to be taken to the applications in progress dashboard.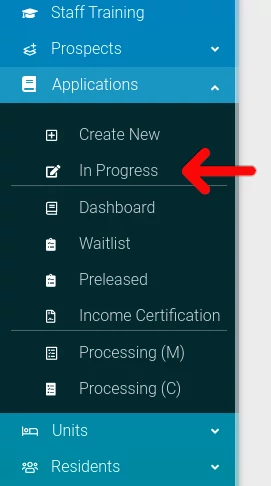 At the top of the page, click the button "Get Online Application URL"
Next you will see a pop-up that has your secured public URL that can be added to your website or sent to a prospective resident.