How to View The Unit Availability Public URL
The Unit Availability public url provides a way for prospective residents to enter applications based on available units.
To view an the url, click on the link "In Progress" to be taken to the applications in progress dashboard.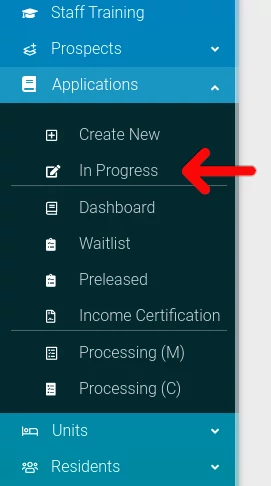 Click on the options cog for the application in progress you want to view.
This modal will have all necessary information for the public URL.