How to View An Online Application's Public URL
Every application can be accessed by a prospective resident through its public URL. This way prospects can complete applications on their own time.
To view an application's public url, click on the link "In Progress" to be taken to the applications in progress dashboard.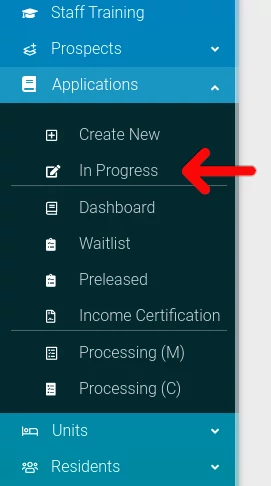 Click on the options cog for the application in progress you want to view.
Selecting View Public URL will bring up a modal.
This modal will have all necessary information for the public URL.