How to Delete An Online Application In Progress
If you have the permission to delete applications, you will be able to remove applications in progress. To begin, first click on the link "In Progress" to be taken to the applications in progress dashboard.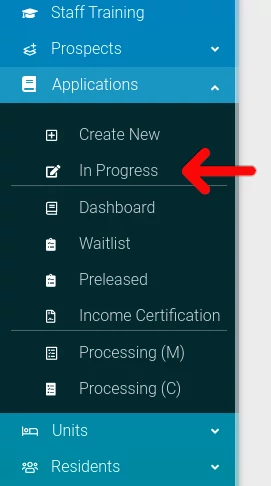 Click on the options cog for the application in progress you want to delete.
You will be asked to confirm that you want to delete this application in progress. Click "Delete Application" to remove the application from the system.